What article
INJUSTICE 2 NÚMS. 67-62
Guión: Tom Taylor
Dibujo: Bruno Redondo, Juan Albarrán, Daniel Sampere, Rex Lokus, Alejandro Sánchez
Reseña de Javi Olivares
RESUMEN
Mientras que Brainiac continúa su viaje hacia la Tierra en busca del kryptoniano, Batman, motivado por la petición de su fiel Alfred, decide establecer contacto con Ra's Al Ghul para intentar llegar, entre los dos bandos, a un punto de entendimiento y colaborar para salvar el mundo. 
Así, con Harley Quinn como emisaria de paz, finalmente los dos bandos se reúnen en Atlantis junto con los principales líderes mundiales. Hay tensiones, reproches y hasta estalla una pelea, pero de nuevo es la intervención de Harley la que llama al diálogo y se consigue un mes de cese de hostilidades para que todas las partes puedan entenderse.

A todo esto, uno de los robots de Brainiac, ya en la Tierra, ha conseguido que Gorila Grodd se convierta en aliado de Brainiac. Grodd le ayudará a localizar al kryptoniano, pero antes va a intentar reconquistar la Ciudad Gorila y arrebatarle el trono a Solovar. 
Y es precisamente en Ciudad Gorila donde se va a producir un acontecimiento sin precedentes: el matrimonio entre Killer  Croc y Orca, organizado por sus amigos del Escuadrón Suicida y con Solovar oficiando la ceremonia. 
La boda se lleva a cabo entre la extraña pareja, pero al salir, Orca y Croc se encuentran con otra sorpresa: Ra's Al Ghul, en lo que él considera un acto de buena fe, desactiva los explosivos que implantó en sus cabezas, liberándolos para que puedan criar a su hijo, una nueva especie. Pero Croc y Orca no pueden reprimir sus instintos de depredadores y, al saberse libres, atacan a Ra's arrancándole el brazo y van a matarlo… pero son interrumpidos por Grodd y sus soldados. 
Al final, Croc negocia con Grodd para que éste permita vivir a sus compañeros del Escuadrón Suicida, a cambio de entregarles al malherido Ra's. Orca y él, se marchan… Los gorilas comandados por Grodd entran en la Ciudad Gorila. Los EEUU descubren lo que está ocurriendo pero, con autorización del presidente Pierce, deciden no intervenir y, si tienen suerte, los gorilas terminarán con Ra's y matarán dos pájaros de un tiro. Es una decisión difícil, pero Jefferson Pierce piensa en el futuro que quiere dejar a sus hijos y accede a ello. Y, efectivamente, Grodd y su ejército de simios toman la Ciudad Gorila y derrocan a Solovar. Con la ayuda de Braniac, que ejerce control mental sobre algunos de los miembros del Escuadrón, Grodd vence rápidamente y mata a Solovar, y finalmente extermina a Ra's Al Ghul explotándole la cabeza con sus propias manos. En la Mansión Wayne, Alfred se despide de Bruce. Ha decidido que es una carga para él, que no es él mismo desde que regresó de entre los muertos con el pozo de Lázaro y que no puede quedarse en ese estado. Las peticiones de Bruce no servirán para hacer cambiar de opinión al mayordomo, que se marcha diciéndole lo mucho que lo ha querido y dejando, por primera vez, a Bruce solo en la mansión.

COMENTARIO
Recta final para Injustice 2, que termina aquí y solo le queda un anual para rematar la historia. Y se nota que los acontecimientos están cogiendo ese rumbo hacia la conclusión, atando cabos y cerrando tramas sin abrir otras nuevas. Es de admirar la maestría con la qu la serie stá adquiriendo en estos últimos compases un efecto "Termópilas", y entrando en un pasadizo en el que todo lo irrelevante se queda fuera, y lo que pasa es lo que tiene trascendencia.
Los números que os resumo hoy tienen contenido de todo tipo, pero personalmente me quedo con la parte dedicada a Killer Croc y Orca. Me he reído como hacía tiempo que no me reía con un cómic, y es que la situación es a la par romántica, divertida a más no poder, y absolutamente surrealista. Puro Kafka protagonizado por unos personajes a los que la palabra pintoresco ni se les aproxima. Pero como
Injustice
tiene esa habilidad para abofetear al lector y devolverle a la realidad de la colección, cuando parece que estamos en el momento más tierno y feliz en años, Orca y Croc se comen a Ra's y los gorilas invaden Gorila City, en una secuencia en la que Brainiac está de trasfondo y que concluye con un pequeño problema de jaqueca irresoluble para nuestro amigo Al Ghul. Bueno, quien dice jaqueca, dice que tendrá que limpiar sus sesos del suelo con una bayeta, pero para el caso... Otro de esos giros de guión ha sido el de Alfred, cuya partida es uno de los momentos más tristes de esta colección y deja a Bruce en una situación completamente nueva sin el apoyo de ese hombre que siempre ha sido su figura paterna. Lo malo es que apenas habrá tiempo para explorar ese impacto emocional en Bruce, ya que quedan solo dos números y un anual para el final de la colección, pero ha sido todo un momentazo el adiós de Alfred, un personaje que en esta colección ha protagonizado algunos de los momentos más impactantes, como aquella paliza que le propinó al mismísimo Superman, o la terrible forma en la que fue asesinado a cuchilladas por orden, cómo no, del kryptoniano. Otro punto muy interesante es cómo se ha ido integrando paulatinamente al personaje de Brainiac, desde aquella batalla en el espacio entre los Titans y los Green Lanterns contra los Red Lanterns. Brainiac es ya el enemigo en las sombras, la amenaza que se cierne sobre la Tierra y que muy pocos conocen, pero nosotros, desde nuestra omnisciencia como lectores, estamos siguiendo su llegada y cómo va tomando posiciones y sirviéndose de ciertos personajes para sus fines. Supongo que la colección terminará con su llegada a la Tierra, así que veremos en qué acaba todo. Por comentar el apartado gráfico, en esta reseña de varios números han desfilado varios de los autores habituales de esta serie. Bruno Redondo, Juan Albarrán, Daniel Sampere, y coloristas como Rex Lokus o Alejandro Sánchez (que está en todas partes, como Dios), dan vida al formidable guión de un Tom Taylor en estado de gracia. Y es que Taylor no se ha cansado de sorprendernos tanto con momentos impactantes, como con otros cargados de ternura o drama, y por supuesto con un humor brillante gracias a diálogos fantásticos de personajes como Harley Quinn, sin duda una de las estrellas de esta colección.
Con todo lo expuesto, y a tan poco del final de Injustice 2, ya empieza uno a sentir la sensación de que vamos a echarla en falta. Pocas lecturas hay hoy en día tan frescas, divertidas y emocionantes como esta, que prácticamente se ha convertido en nuestra serie de TV semanal, hecha cómic. Habrá un antes y un después de Injustice, eso está claro. Pero de momento, esperemos a su conclusión en el próximo anual, para darle el adiós que se merece después de tanto tiempo de disfrutar de su historia.
¡Suscríbete a mi canal de YouTube aquí mismo!

Puedes comentar esta entrada y seguir todas las noticias de Superman actualizadas al momento en nuestra página de Facebook Internet Download Manager 6.15 build 2 crack
Read more Superman (cuyo nombre kryptoniano es Kal-El y su nombre terrestre es Clark Kent) es un personaje ficticio, un superheroe de los comics que aparece en las .,The music was fantastic, I grew up watching all the Superman movies and have every movie made. I like Henry Cavil, but Christopher Reeve was the best Superman.,Free Superman coloring pages for kids - develop study habit of your kids through coloring the out sketch images and cartoons
Superdickery - I think his dad's a cop! Run!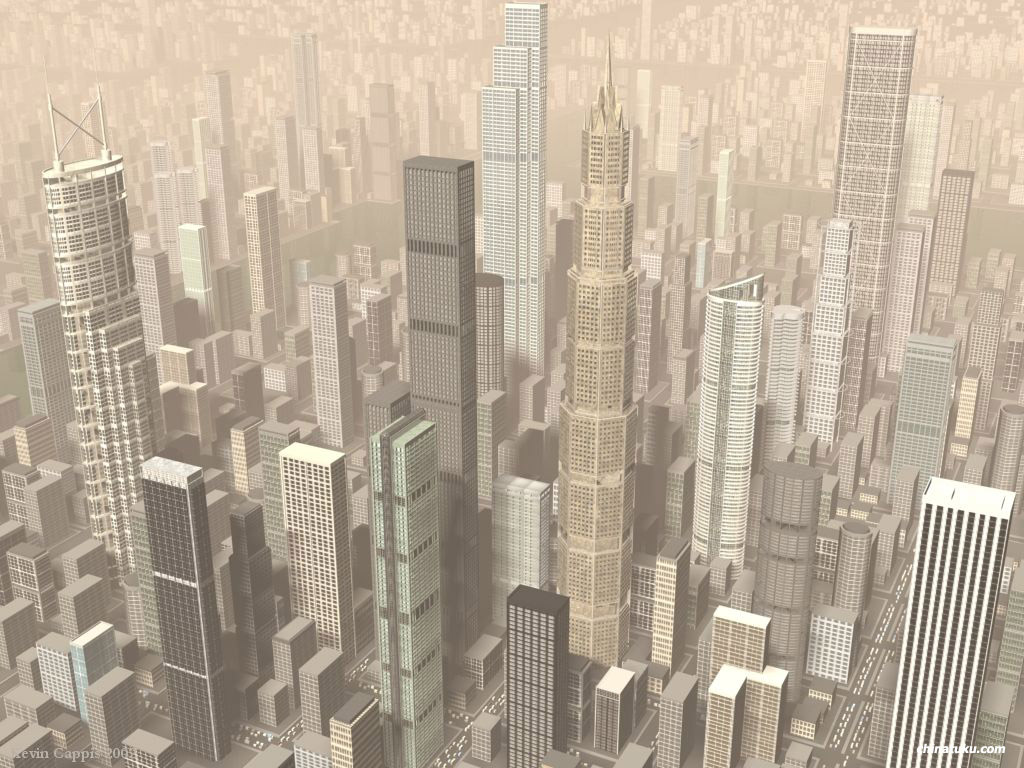 How does that arm even fit in that egg, let alone whatever it's attached to
(I swear to God, if any of you make some sort of quip about Dr. Who or TARDIS, I will slap you.)
Here's just a list of questions I have about this cover:
Who the hell is that off to the left-hand side there
Who the hell is that in the middle
What the hell is the red beam of energy
What the hell is the blue, presumably glowing, thing
What the hell is wrong with the dude's left foot
What the holy fuck does any of this have to do with roller coasters
Oh man, if you threw a gorilla and a dinosaur in there somewhere, this would be the most comic book-y comic book cover ever.
It's downright eerie how perfectly this encapsulates just how much DC Comics completely and utterly fucked up their big Batwedding event.
It's a good thing Peter's walking around wearing that sweater with a spider on it. That way you know for sure which one's Spider-Man Microsoft Office 2010 Activator
Superman Coloring Pages free For Kids
7 wins 46 nominations. See more awards »
Learn more
Edit
A young boy learns that he has extraordinary powers and is not of this Earth. As a young man, he journeys to discover where he came from and what he was sent here to do. But the hero in him must emerge if he is to save the world from annihilation and become the symbol of hope for all mankind. Written byWarner Bros. Pictures
Plot Summary

|

Plot Synopsis
Taglines:
Accomplish Wonder. Action 
|
Adventure 
|
Fantasy 
|
Sci-Fi
Motion Picture Rating (MPAA)
Rated PG-13 for intense sequences of sci-fi violence, action and destruction, and for some language
|
See all certifications »
Parents Guide:
View content advisory »
Edit
Official Facebook
|
Official Facebook [Brazil]
|
See more »
Release Date:
14 June 2013 (USA)
See more »
Also Known As:
Autumn Frost
See more »
Lone Pine, California, USA
See more »
Edit
Budget:
$225,000,000
(estimated)
Opening Weekend USA:
$116,619,362,
16 June 2013
,
Wide Release
Gross USA:
$291,045,518
Cumulative Worldwide Gross:
$668,045,518
See more on IMDbPro »
Warner Bros.,Legendary Entertainment,Syncopy
See more »
Runtime:
Dolby Digital
|
Datasat
|
SDDS
|
Dolby Atmos
|
Dolby Surround 7.1
Aspect Ratio:
2.35 : 1 See full technical specs »
Edit
Superman's Kryptonian family name "El" is one of the Hebrew names for God, one of many savior allusions in the character's mythos. This comes from the original comic writers Jerry Siegel and Joe Schuster, who, being Jewish, would have been familiar with this trivia as part of their cultural heritage. See more » When Clark pulls Pete out of the water, they are very close to each other when they surface. In the next shot, they are noticeably further apart. See more » [
first lines
]
Jor-El
:Will you not understand Krypton's core is collapsing! We may only have a matter of weeks! I warned you, harvesting the core was suicide! It has accelerated the process of implosion!
Lor-Em
:Our energy reserves were exhausted. What would you have us do, El
Jor-El
:Look to the stars, like our ancestors did! There are habitable worlds within reach. We can begin by using the old outposts.
Ro-Zar
:Are you seriously suggesting that we evacuate the entire planet
Jor-El
:No, everybody here is already dead. Give me ..
core keygen dmg
See more » Seasons
Written and Performed by Chris Cornell Courtesy of AM Records Under license from Universal Music Enterprises
See more »
User Reviews
Read more Waiting For "Superman" (DVD) From the Academy Award-winning Director of An Inconvenient Truth comes t he groundbreaking feature film that provides an engaging and .,The fictional character Superman, an American comic book superhero in DC Comics publications, has appeared in movies almost since his inception.,Superman est un super-heros de bande dessinee americaine appartenant au monde imaginaire de l'Univers DC. Ce personnage est considere comme une icone .
Adventures of Superman (a Titles Air Dates Guide)
14 wins 32 nominations. See more awards »
Learn more
Edit
The general public is concerned over having Superman on their planet and letting the "Dark Knight" - Batman - pursue the streets of Gotham. While this is happening, a power-phobic Batman tries to attack Superman.Meanwhile, Superman tries to settle on a decision, and Lex Luthor, the criminal mastermind and millionaire, tries to use his own advantages to fight the "Man of Steel". Written byMine Turtle
Plot Summary

|

Plot Synopsis
Taglines:
Who will win Action 
|
Adventure 
|
Fantasy 
|
Sci-Fi
Motion Picture Rating (MPAA)
Rated PG - 13 for intense sequences of violence and action throughout, and some sensuality
|
See all certifications »
Parents Guide:
View content advisory »
Edit
Official Facebook
|
Official Facebook [Japan]
|
See more »
Release Date:
25 March 2016 (USA)
See more »
Also Known As:
Batman versus Superman: Dawn of Justice
See more »
Detroit, Michigan, USA
See more »
Edit
Budget:
$250,000,000
(estimated)
Opening Weekend USA:
$166,007,347,
27 March 2016
,
Wide Release
Gross USA:
$330,360,194
Cumulative Worldwide Gross:
$873,260,194
See more on IMDbPro »
Warner Bros.,Atlas Entertainment,Cruel Unusual Films
See more »
Runtime:
|
(Ultimate Edition)
Aspect Ratio:
2.39 : 1 See full technical specs »
Edit
Gal Gadot reportedly had a difficult time waiting for her time to come, during the Wonder Woman auditions with some other actresses. Being told to wait in her trailer, "I decided to put on Beyoncé. Who runs the world Girls! I just started to dance, and I let my anxiety go. Thank you, Beyoncé!" See more » When Diana is checking the email sent by Bruce, the total size of the attachment displayed at the bottom of the mail is 24 MB. Yet, the total size of each file when she open it is almost 800 MB. See more » [
first lines
]
Batman
:There was a time above... a time before... there were perfect things... diamond absolutes. But things fall... things on earth. And what falls... is fallen. In the dream, it took me to the light. A beautiful lie
Windows 7 Manager 4 2 1 CORE FuLL FiNaL
See more » Blood of My Blood
Music by Hans Zimmer Junkie XL
See more »
User Reviews
Read more Супермен (англ. Superman; «сверхчеловек») — супергерой комиксов, которые выпускаются .,Watch the MAN OF STEEL ALIEN INVASION: http://goo.gl/7458e Watch our Trailer Review: http://goo.gl/y78FW Subscribe to TRAILERS: http://bit.ly/sxaw6h .,Free Superman coloring pages for kids - develop study habit of your kids through coloring the out sketch images and cartoons
Superman in film - Wikipedia
Kal-El (birth)
Clark Joseph Kent (legal) Aksel, God of Strength, Jon Clark, Parallax, Yellow Lantern Reporter, Adventurer · former Farmer Jerry Siegel · Joe Shuster
First Appearance
Flashpoint Vol 2 #5
(October, 2011)
His whole planet was destroyed. He's the last of a holocaust. He grew up in the dirt. Finding out slowly how different he was. A stranger discovering every day how strange he was. He has the power to tear the world apart. And he could. With a pinkie. It's not his world. We're not his people. We should be ants to him. Imagine that. Always being on the outside. The pain that would come from always being on the outside. And yet, he took that pain and became the symbol of hope.

-- Batman
Superman is the last son of Krypton, sent as the dying planet's last hope to Earth, where he grew to become its protector. Though he was apparently killed shortly after the Darkseid War, his essence merged with the New Earth Superman in Rebirth, creating a new, merged timeline for Superman.
New 52
Origin

Baby Kal-El's escape from a dying planet
Kal-El was born on Krypton to Jor-El and Lara. After Jor-El discovered that the planet was doomed to destruction, he attempted to escape with his family into the Phantom Zone but was repelled by the criminals who had been imprisoned there. With no other choice, he and Lara resigned themselves to their fates, placing their son in a prototype evacuation rocket, activating its Brainiac intelligence, and sending it to a place with a yellow sun: Earth.[1]
The crash site was discovered by Jonathan and Martha Kent, who had just learned that they could not have children. Seeing this alien orphan as their chance, they gathered him up and took him home, leaving a stillborn calf in his place in the hopes of throwing the government off their trail.[2] They raised him as Clark Kent in Smallville, Kansas, teaching him their values. Eventually, Jonathan revealed Clark's true parentage to him, but left it to him to decide what it would mean. On the night of his prom, however, Clark's adopted parents were both killed in a car accident.[3] After their funerals, Clark sold Kent Farm to a neighbour and moved to Metropolis to become a journalist.[4]
Becoming Superman

Superman debuts in Metropolis
Upon moving to Metropolis, Clark took a job at the Daily Star, and prepared himself to act as a vigilante by having several shirts printed with the S-Symbol that had come to Earth with him emblazoned on them. His attempt to rescue a young boy caused him to reveal himself before he expected to, and the city came to know of the superhuman man.[5] Within six months, he had fully revealed himself, and was targeting corrupt businessman Glen Glenmorgan when General Sam Lane and Lex Luthor took an interest in him. They staged several emergencies to trap him, finally succeeding with a train crash that endangered the General's own daughter Lois.[6] In collaboration with the military, Luthor tortured Superman while his Kryptonian Rocket was studied. Upon his escape, Superman discovered it and sealed it away for protection, but too late to prevent its Kryptonian signal from alerting the Collector of Worlds to its location - and unaware that Luthor was complicit in making that happen.[7]
After the district of New Troy had been secretly shrunken down and abducted by the Collector of Worlds, Superman made a giant leap from Metropolis into outer space, catching hold of the retreating space-ship. The Collector tried to force Superman to choose between the lives of those in the city of Kandor and of New Troy, but he refused to choose, instead donning a Kryptonian suit of armour from one of the bottles, and promising to protect both.[8] Defeating the Collector and returning New Troy to its original place, Superman then came out officially to the people of Metroplis as an alien and promised to remain on the side of good.[9]
Superman and Batman met for the first time while Clark was investigating a series of murders in Wayne Enterprises. The two new heroes were unexpectedly whisked to a parrallel reality by Kaiyo the Trickster where they met older and more experienced versions of themselves. When they were returned back to their Earth however, Kaiyo wiped their memories of the whole interaction.[10]
At some point, some of Superman's DNA was collected by both the organization N.O.W.H.E.R.E. and Lex Luthor to produce clones of the Kryptonian, in five years creating Superboy and Bizarro respectively.
Justice League

The Justice League is formed.
Superman had his real first encounter with Batman and Green Lantern after they'd pursued a Parademon to Metropolis.[11] He assumed they were villains because they had a Father Box, overpowering both of them, even after Green Lantern called the Flash for help.
Batman convinced them all to team up, but they were too late to stop the Father Box opening a Boom Tube to Apokolips.[12] The four of them were forced to battle an army of invading Parademons, but they were fortunate to receive assistance from Aquaman, Wonder Woman, and Cyborg - the last of whom had just assimilated the Father Box technology into his cybernetic body.[13] Their resistance attracted the attention of Darkseid, ruler of Apokolips, who came to fight them personally.[14] Darkseid incapacitated Superman with an Omega Blast, and the Parademons carried him off to Apokolips. Batman followed to rescue him while the rest of the group remained to battle Darkseid.[15] Superman was tortured by Desaad and Steppenwolf until Batman managed to save him. They returned to Earth and Superman punched Darkseid back through the Boom Tube as Cyborg closed it.
The heroes were congratulated by the President for saving the planet, and they decided to become an official team. Historian David Graves would later call them the Justice League.[16]
Death of "Clark Kent" and Fighting Vyndktvx
After faking his death as Clark Kent to shake off someone who was investigating too closely into his secret identity, Clark took the alias of Johnny Clark and joined the fire department. Still he began to regret killing Clark Kent off and sought advice from Batman, who promised to deal with it.
After discovering an alien named Captain Comet who foretold of Earth's extinction by alien attacks, Superman managed to fight him off but, in the process, caused his Johnny Clark identity to be thought dead as well. Luckily, Superman's former landlady, Mrs. Nyxly, who knew of his former secret identity as Clark Kent, revealed to him that she was from the Fifth Dimension and used one of her three wishes she had saved to wipe Clark Kent's death from everyone's minds. Nyxly continued to tell Superman that everything bad that ever happened in his life was the doing of someone else from her home.[17] She explained that Lord Vyndktvx, from her home Dimension had attacked Clark at multiple points in his history, to the point that certain memories he had might have happened otherwise before those attacks.[18]
Lord Vyndktvx finally made a play for Superman's life in the present with his assembled Anti-Superman Army.[18] Finally understanding Vyndktvx's weakness, Superman used a telepathic connection set up by Lois Lane's psychic niece Susie Thompkins to convince everyone in the world to say their own names backwards. The sound of this five-dimensional utterance caused Vyndktvx to retreat to his own dimension, where he was immediately arrested.[19]
H'El on Earth

Superman vs H'el
Soon after, the Daily Planet was bought out by businessman Morgan Edge, initiating a major change in the reporting style of the Planet. Unhappy with the changes, Clark quit working for the paper and, to make matters worse, found out that his love interest Lois Lane was now in a serious relationship with another man named John Carroll.[20]
Later, in his hero identity, Superman was confronted by another Kryptonian called H'el, who wanted to recruit him by force to join his unholy crusade of saving Krypton. After learning that H'el wanted to use the Fortress to go back in time to save Krypton, Superman called in the Justice League and his teenage clone Superboy to fight H'el and prevent the destruction of the solar system.[21]
Unchained
While investigating the shady government group known as Ascension, Superman uncovered the beast known as Wraith, an alien with very similar powers that was captured and trained by the US government to bring down terrorist. After learning about their common purposes, Superman and Wraith agreed to work together to stop Ascension.[22]
Superman and Wraith defeated a small faction of Ascension, but Superman was soon betrayed by Wraith, who sought what was known as an Earthstone. Following a colossal battle, Superman defeated Wraith and not long after this, Lex Luthor informed him that Wraith's species was planning to attack Earth and the only weapon that could used against them would kill Superman.[23] Superman chose not to use the weapon and confronted the aliens without aid, but Wraith soon redeemed himself by using the weapon against his own species, killing himself in the process.[24]
The Psi-War
Incomplete
There's something missing here. This section of the article is incomplete, and contains information, but requires more before it can be considered complete. You can help DC Database by editing this page, providing additional information to bring this article to a higher standard of quality.
Krypton Returns

Superman and Jor-El
After battling a group of mentally enhanced psychics known as the Twenty in a sort of "Psi-War" [25], Superman learned that H'El had survived and had managed to bring Krypton back to life. However, H'El also altered the timeline and they had to stop him from destroying the universe. With the help of Faora, Superman traveled to Kryptonopolis a few months before Krypton's destruction, where he meets his mother Lara.[26][27] Superman witnessed Lara telling Jor-El that she was pregnant, but then, Superman was confronted by a mysterious person who was aware about his travel in time.[28]
This stranger was in fact Jor-El, who came from one of the alternate futures created by H'El. Realizing he was the one who created H'El, Jor-El came to the past to stop H'El from conquering Krypton. Superman and Jor-El travelled to Krypton's core and fought H'El. At first, Jor-El wanted to kill H'El but Superman instead used H'El's own chronal powers against him and froze him with his super-breath, locking H'El in a state of eternal limbo. Superman and Supergirl were reunited in the present, but they learned that Superboy sacrificed his life to stop H'El. Mourning the loss of their friend, Superman and Supergirl returned to Earth.[29]
Trinity War and Forever Evil
In the hopes of ridding the world of evil, Pandora tried to have members of the Justice League open her box for her, believing that their virtuousness would prevent the calamity that occurred when she opened it.[30] However, this backfired, and the active Justice Leagues took sides, fighting over the "correct" method to open the box.[31]
While trying to understand the escalating tension of opening the box, Superman and Wonder Woman were ambushed by Dr. Light and, during their fight, Superman accidentally killed Light with his heat vision.[32] Superman asked to be locked away for his outburst but started getting sick in captivity.[33] Upon investigating further, Firestorm, the Atom, and Element Woman discovered that there was Kryptonite in Superman's nervous system, which caused him to attack Dr. Light unintentionally.[34] However, before they could save him, the Crime Syndicate came to Earth from their world and trapped the Justice League inside the Firestorm Matrix.
After being freed by Lex Luthor and his group of rebellious criminals, Superman was eventually saved by Luthor, who was volunteered to remove the Kryptonite from his brain.[35]
Doomed

SuperDoom
After discovering Doomsday wrecking havoc and harboring a dangerous toxin within his body, Superman ripped the beast in half and used his super-breath to inhale the toxin to stop it from spreading.[36] After recovering, Superman realized that he was slowly turning into a Doomsday-like creature.[37] Superman's girlfriend, Wonder Woman tried to help him, but the transformation was becoming stronger[38] and Superman had no choice but to turn himself to the authorities.[39] Superman was locked in a special facility but he soon was needed by the Teen Titans to defeat an enemy, which he eliminated ruthlessly.[40]
The military declared Superman an enemy of the state and they sent Metallo and Atomic Skull to eliminate him. Steel tried to help Superman fight the enemies, but, after a suicide attack with kryptonite by Metallo, Superman became weak and his transformation into "SuperDoom" was accelerated.[41] Wonder Woman then took Clark to outer space where he could escape into its depths until they found a way to save him.[42]
While in space, SuperDoom tried to help an alien colony but lost control and attacked their leader.[43] He was then warned about an incoming invasion of Earth by Braniac's forces and he confronted its commander, a cyborg with Superman's appearance.[44] After a brief fight between them, SuperDoom returned to Earth and joined the Justice League to fight Braniac's forces and after their victory, the Justice League remove the kryptonite from Earth's atmosphere, making Superman temporarily change back to normal.[45][46]
When Brainiac's forces returned with reinforcements, Superman attempted to turn back into SuperDoom to fight them. Unfortunately, Superman lost control of his body completely to the virus.[47] Once defeating Brainiac, Lois Lane helped Superman steal Braniac's powers and finally cure Superman of the Doomsday virus. Once free, the hero captured Braniac and took him inside a black hole,[48] returning back to Earth sixty days later.[49] Once back, he was reunited with Wonder Woman, and the two resumed their relationship.[50]
Men of Tomorrow

Superman and Ulysses
During an alien attack on Metropolis, Superman was assisted by a stranger called Ulysses and together they defeated Klerik, one of the alien soldiers. Superman then learned that Ulysses believed himself to be the last survivor of Earth.[51] With Superman's help, Ulysses found the truth about his past,[52] but they were soon confronted by "The Machinist", a man responsible for creating destructive robots.[53] The criminal managed to escape and shortly afterwards, Ulysses revealed his plan of taking millions of people to his home planet, "The Great World" in order to save mankind from what he believed was Earth's doom.[54] This lead to a confrontation between Superman and Ulysses, with the latter winning and taking Superman prisoner.[55]
On their way to Ulysses' home planet, there was another confrontation between Superman and Ulysses[56] and the fight was brought to Metropolis, where Superman unleashed a new power he didn't know he had: a super flare of solar energy, beating Ulysses for good. Unfortunately, the solar flare drained his powers for a day, leaving him as a normal human until they slowly began to come back.[57]
Darkseid War
Incomplete
There's something missing here. This section of the article is incomplete, and contains information, but requires more before it can be considered complete. You can help DC Database by editing this page, providing additional information to bring this article to a higher standard of quality.
Superman and the rest of the League become involved in a war with Darkseid and the Anti-Monitor. He gets overcharged by an unusual solar energy.
Truth
Incomplete
There's something missing here. This section of the article is incomplete, and contains information, but requires more before it can be considered complete. You can help DC Database by editing this page, providing additional information to bring this article to a higher standard of quality.
Injustice
Incomplete
There's something missing here. This section of the article is incomplete, and contains information, but requires more before it can be considered complete. You can help DC Database by editing this page, providing additional information to bring this article to a higher standard of quality.
Savage Dawn
Incomplete
There's something missing here. This section of the article is incomplete, and contains information, but requires more before it can be considered complete. You can help DC Database by editing this page, providing additional information to bring this article to a higher standard of quality.
Final Days of Superman
After his last fight with Vandal Savage in his depowered state, the events of the Darkseid War, and his fight with the Kryptonian god Rao, Superman learned that he was dying and asked for Batman's help to find him a successor.[58] As part of his legacy, Superman told the whole truth to Lois Lane and asked her to publish everything in the Daily Planet in order to have his history and identity revealed to the world before his death.[59] Superman told the truth to Diana, and they shared a moment before they were needed back in Metropolis, where the "Energy Superman" they had caught days earlier had escaped Stryker Island and was destroying everything.[60]
Superman, Batman, and Wonder Woman together tried to stop the Energy Superman and, while doing so, were assisted by the mysterious "Black Superman", who chose to remain unidentified for the time being. Superman took the Energy Superman to space, where he used his solar flare power to finish the threat and the Energy Superman evaporated in the cosmos. Superman's body fell down to Earth and as he was surrounded by his friends, he asked the "Black Superman" to take his mantle and become the New Superman of Earth. After this, Superman's body died and turned to ashes.[61]
Rebirth
Superman Reborn
In order to escape Mister Oz, Mr. Mxyzptlk brainwashsed himself into thinking he was Clark Kent.[62] He harrassed the New Earth Superman and when he was found out, kidnapped Jon Kent and made his parents forget about him. Trapping all of them inside the Fifth Dimension, Mxyzptlk revealed that both the New Earth and Prime Earth Supermen were actually two halves of the true, complete Superman, who was split into two separate people during the Flashpoint incident. The same was true for Lois.[63] Out of love for Jon, Clark and Lois merged with the essences of the other two and each became single, complete Prime Earth version; fixing their conflicting histories and bringing the world back to normal.[64]
Afterwards, Clark felt the need to investigate the changes to his past[65] and reach his cousin out to warn her about his unknown enemy, Mister Oz, and ask her help to fight him.[66]
Revenge
As Clark and Lois get ready to move back to Metropolis, Hank Henshaw puts together a new Superman Revenge Squad.[67] Stealing a mystical item from Superman's Himalayan backup Fortress, Henshaw turns himself back into Cyborg Superman and allies himself with Metallo, Blanque, Eradicator, Mongul and Zod. Superman tries to stop them, but exposure to the energies of Belle Reve's Black Vault has rendered him blind.[68]
Superman is forced to retreat, taking Lois, Jon and Krypto to the Fortress of Solitude. The group of villains assaults his Fortress before he can come up with a plan, but the Superman Family -Kara Zor-El, Lana Lang, John Irons, Kong Kenan- and Lex Luthor turn up, ready to help him.[69] During the ensuing brawl, Zod manages to send most of Superman's allies to the Phantom Zone and frees his wife Ursa and their son Lor-Zod. The trio leaves Earth for the present time. Superman and his family -Supergirl, Lois, Superboy and Krypto- defeat the rest of the Squad and free Superman's friends. However Cyborg Superman got stuck in the Zone, and Superman decides against getting him out of there.[70]
The Oz Effect
Incomplete
There's something missing here. This section of the article is incomplete, and contains information, but requires more before it can be considered complete. You can help DC Database by editing this page, providing additional information to bring this article to a higher standard of quality.
Superman discovers that Mister Oz is his father Jor-El and wants him to leave Earth.
Booster Shot
Incomplete
There's something missing here. This section of the article is incomplete, and contains information, but requires more before it can be considered complete. You can help DC Database by editing this page, providing additional information to bring this article to a higher standard of quality.
Determined to figure out what happened to Krypton, he takes Flash's cosmic treadmil and inadvertently travels to a timeline where Krypton wasn't destroyed.
Man of Steel
Shortly after the city of Metropolis paid him a tribute for years of heroism,[71] Superman found someone was burning down Metropolis, one building at a time.[72] Superman was in the process of tracking down the mysterious arsonist when someone broke into his Fortress, leveled the place and, worst of all, smashed down the Bottle City of Kandor.[73]
Both Superman and Supergirl tracked the mass-murderer -an unknown alien called Rogol Zaar who intended to cleanse the universe from Kryptonians after destroying their birth planet- all the way back to Metropolis, but their combined might wasn't enough to bring down Rogol Zaar.[74] Superman engaged Rogol in the Moon but was defeated. Rescued by his cousin and healed by the Justice League, Superman figured out if Rogol intended to cleanse the Kryptonian "plague", he was also going to blow Earth up.[75]

Powers
Kryptonian Physiology: Under the effects of a "yellow" sun, Superman possesses the same potential powers as an average Kryptonian. These include:

Solar Energy Absorption: Under optimal conditions, this is the main source of Superman's super powers as they are contingent upon exposure to solar radiation from a yellow sun star system. His biological make up includes a number of organs which lack analogues in humans and whose functions are unknown. It is believed that between one or more of these and his bio-cellular matrix, "yellow" solar energy is stored for later use. This allows for the use of these powers to fade when yellow solar radiation is not available instead of immediate failure.
Heat Vision: Superman can, as a conscious act, fire beams of intense heat at a target by looking at it. He can vary the heat and area affected.
Super-Hearing: Superman's hearing is sensitive enough to hear any sound at any volume or pitch. With skill and concentration, he can block out ambient sounds to focus on a specific source or frequency.
Enhanced Vision Superman's vision processes the entire electromagnetic spectrum as well as allowing vast control over selective perception and focus.
This umbrella ability includes the following:

Electromagnetic Spectrum Vision: Superman can see well into most of the electromagnetic spectrum. He can see and identify radio and television signals as well as all other broadcast or transmitted frequencies. Using this ability, he can avoid detection by radar or satellite monitoring methods. This also allows him to see the aura generated by living thing.
Telescopic Vision: This is the ability to see something at a great distance, without violating the laws of physics. Though limited, the exact extent of the ability is undetermined. In function, it is similar to the zoom lens on a camera.
X-Ray Vision: This is the ability to see through any volume of matter except lead. Supermans can see things behind a solid, opaque object as if it were not there. He can focus this ability to "peel back" layers of an object, allowing hidden image or inner workings to be observed. The exact type of energy perceived - such as x-rays, cosmic rays, or some other energy invisible to normal humans - is unclear. This ability perceives an ambient energy source though, it does not involve the eye projecting a concentrated, possibly toxic, beam to be reflected back from objects.
Microscopic Vision: This is the ability to see extremely small objects and images down to the atomic level.
Infrared Vision: Superman can see with better acuity in darkness, and to a degree in total darkness.

Flight: Superman is able to manipulate graviton particles to defy the forces of gravity and achieve flight. This ranges from hovering to moving in any posture, in any direction.
Invulnerability: Due to the interaction of his dense molecular structure and supercharged bio-electric aura, Superman is nigh-invulnerable to extreme energy forces. In addition, his extends this protection against toxins and diseases.
Superhuman Stamina: Superman is able to maintain continuous strenuous physical action for an indefinite period of time. This based on his body converting yellow solar radiation directly to energy, but is limited by physiological and psychological needs to eat, drink, and sleep.
Superhuman Strength: Superman's strength is augmented by yellow solar radiation interacting with the greater than human density, resilience and biological efficiency of his musculature. His strength is more an act of conscious will on energy fields than actual physical strength. It is this act of conscious will that enables him to perform physical feats that are beyond the mere application force, such as moving a mountain top without said rock crumbling under its own mass.
Superhuman Speed: Superman is able to move at incredible speed by sheer force of will. This extends to his perceptions and allows for feats such as catching bullets in mid flight as well as covering vast distances in little or no time.
This also confers:

Superhuman Agility
Superhuman Reflexes

Super-Breath: Superman is able to create hurricane force winds by exhaling air from his lungs. He can chill the air as it leaves his lungs to freeze targets. He can also reverse the process to pull large volumes of air or vapor into his lungs.
Solar Flare: Superman's last resort power that he'd discovered through his heat vision, was the ability to immediately expel all of his stored solar energy in one gigantic burst of explosive force. This Solar Flare utilizes all the stored energy within his cells at once, allowing for an all out AoE attack.[76] He cannot use it more than once or twice however, as it drains him of all his powers until he can recharge his cells with solar energy. Give or take 24 hours, in that expanse of time, he is rendered virtually human and vulnerable.[77]
Longevity: Superman can potentially live indefinitely with little to no ageing to his being, so long as he continuously retains enough yellow solar radiation in his body.
Abilities
Expert Combatant: Due to having superpowers all his life and constantly engaging in battle with various foes, Superman has over time become an excellent hand-to-hand fighter utilizing a fighting style that directly complements his superpowers. Superman's combat versatility allows him to adapt to any foe and beat them. Additionally, Superman has been trained in boxing by Wildcat, [81] Mongul in Gladiator combative methods, Wonder Woman in wrestling and even learned some advanced martial arts techniques from Batman.[82]
Genius Level Intellect: He has shown incredible intelligence and computational abilities; his mind works sharply and with extreme speed relative to earth-humans. Superman's analytical powers enable him to read information directly from machines (and, with careful usage of his heat vision, he can even reprogram machines).
Indomitable Will: Superman has shown to have a powerful spirit, free of corruption and temptation. Having been raised by a kindly Kansas farmer and his wife, he was taught to protect life and help others. He is very optimistic and never gives up, even when things look bad. Superman has learned how to place mental inhibitors on his own power so that he doesn't accidentally "flex and cause the tectonic plates to shift." To him, they are the barriers that allow him to feel human enough to live a healthy life, and he only ever releases one of them when fighting a particularly powerful opponent or performing a difficult task.

Torquasm Vo: Torquasm Vo is a Kryptonian discipline that Superman uses sometimes. It is basically a means of focusing ones mental discipline to help fight adverse effects such as mental domination. It can be used to manipulate someone's mind. Superman used that ability during his fight against the Eradicator. It was used to create an illusion to let Superman enter inside the Eradicator.
Torquasm Rao: A heavy-hitting martial art from Krypton. Allows him to tap into his instincts and separate himself from his body. Makes him able to prevent others from manipulating his mind and allows him to fight on the astral plane.

Investigation: Both as a superhero and as a journalist, Superman is an expert at gathering evidence from all kinds of sources.
Journalism: Clark is one of the best reporters on the Daily Planet, rivaled only by his wife Lois Lane. He gained a Pulitzer Prize at least in one occasion.
Leadership: Superman has proven many times over his ability to command respect and inspire others with his charisma, ardor, and idealism. He often serves as the primus inter pares of the Justice League.
Ventriloquism: Used to practice in high school.[83]
Intimidation
Weaknesses
Solar Energy Dependancy: Kryptonian abilities will eventually weaken without replenishing their energy reserves with normal (yellow) sun radiation. When exposed to the same red solar radiation as Krypton's red sun Rao, it causes Kryptonians to lose their powers within a large amount of exposure until exposure to yellow sunlight reverses this effect.

Weapons
Yellow Power Ring

(Formerly): While a part of the Sinestro Corps, Superman earned a ring for his ability to inspire great fear in others.[84]

Superman Recommended Reading
Justice League member
This character is or was a member of the Justice League of America, or the Justice League in any of its various incarnations, sworn by a duty to act as guardians of America and the world by using their skills and/or superpowers to protect Earth from both interstellar and domestic threats.
This template will categorize articles that include it into the "Justice League of America members" category Recovery Suite Unlimited Edition 3 3
Related articles
GridinSoft Trojan Killer v2.2.0.9 Multilenguaje Espanol . GridinSoft Trojan Killer v2 1 5 0Trojan Killer es una aplicacion de eliminacion de software informatico malintencionado (malware). Las muestras de malware incluyen varios tipos de .,RequestCracks.com - Request a Crack, Dongle Emulator or Dongle Crack. Dongle Emulation Service for any software,No puedes descargare No te va la cuenta. Por favor, l'ete nuestra seccion de: eLinks de Programas; Photomizer 2.0.13.425 (Portable). 100 programas .
Proxy Monitor ProxyMonitorDownload Juniper vSRX - Firefly Juniper E-Books here. Get latest vSRX for your home lab and get all the ebooks you need to power up your SRX Lab.,SpyHunter Review. It is an anti-spyware tool from Enigma software. Though the name suggests spyware removal, SpyHunter efficiently removes malware and blocks online .,CrossFTP is a powerful FTP and Amazon S3 client.
Avira Antivirus - Download Security Software for Windows . Avira 2012В нашем магазине вы можете приобрести лицензионные ключи и коды активации к таким .,Скачать Avira AntiVirus бесплатно и без регистрации с торрент,Автор: Николай 20-12-2012 (00:05) Не, мне кажется Сергей переборщил со своим комментарием.